Fill the Box
For efficiencies and savings to you, we ship by the FULL BOX.
SELECT ANY COMBINATION OF PLANTS
A FULL BOX contains 12 x 75mm pots.
You must fill the box to check out as we only ship boxes that are full.
Make up a plant selection totalling 12 OR in multiples of 12.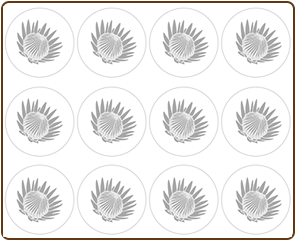 Due to quarantine regulations we are unable to offer 'plants online' to WA, TAS and NT.
PHONE ORDERS WELCOME
If you would prefer to order your plants over the phone you may 'contact us'  on (08) 8556 0274 during normal business hours.
$30 – each FULL BOX
EXPRESS POST to SA, VIC, NSW, ACT & QLD